Enjoy a gourmet breakfast made from fresh produce and local products.

Take advantage of our 4 electric bikes to discover the wonders of the Breton coast.

Relax and unwind in our gardens. Peaceful and quiet, they are a haven of tranquillity.

Enjoy a sweet or savoury break in our tea room/bar "La Parenthèse".
Enjoy the specialities of our beautiful region: generous platters and cocktails.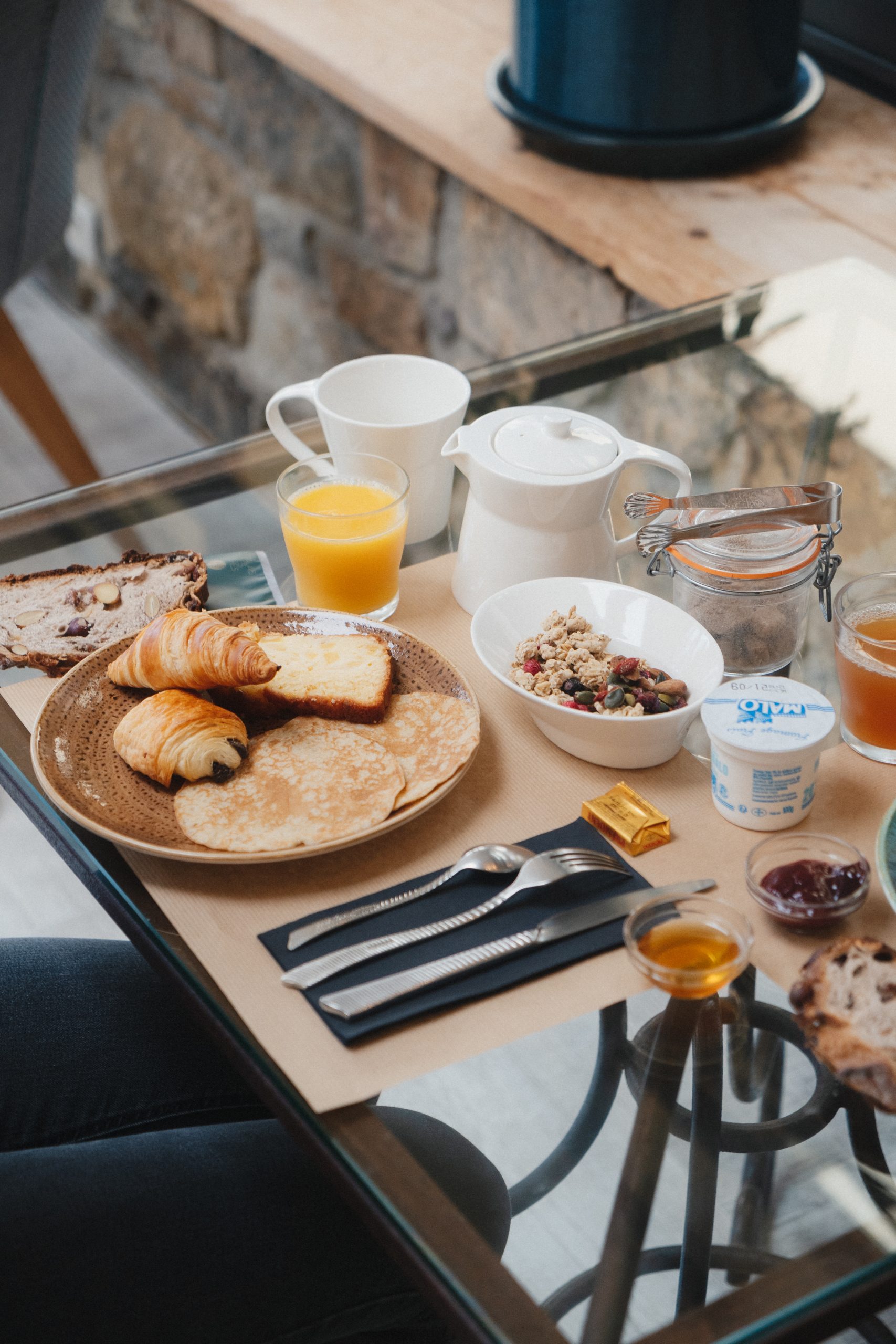 Enjoy our daily gourmet breakfast, served from 7.30am to 10am in the veranda, the dining room or on the terrace in fine weather.
Enjoy our hot drinks, fruit juices, fresh breads and mini pastries, dairy products, fresh fruit, cheese and eggs to start your day. Don't miss our local specialities, like our delicious jams Lady Cherrylocally produced honey and the famous salted butter caramel of theAmbr'1 . Depending on the chef's mood, surprises such as crêpes, homemade cakes and the famous Breton far can also be offered.

Discover our beautiful region and explore the hotel's surroundings while enjoying the fresh air and the power of your calves. But if you want to enjoy the wonders of the Breton coastline effortlessly, opt for our electric bikes.
We have 4 electric bikes for hire for half a day or a full day. Rent them for half a day at 25€ or for a full day at 40€ and go on an adventure in complete peace.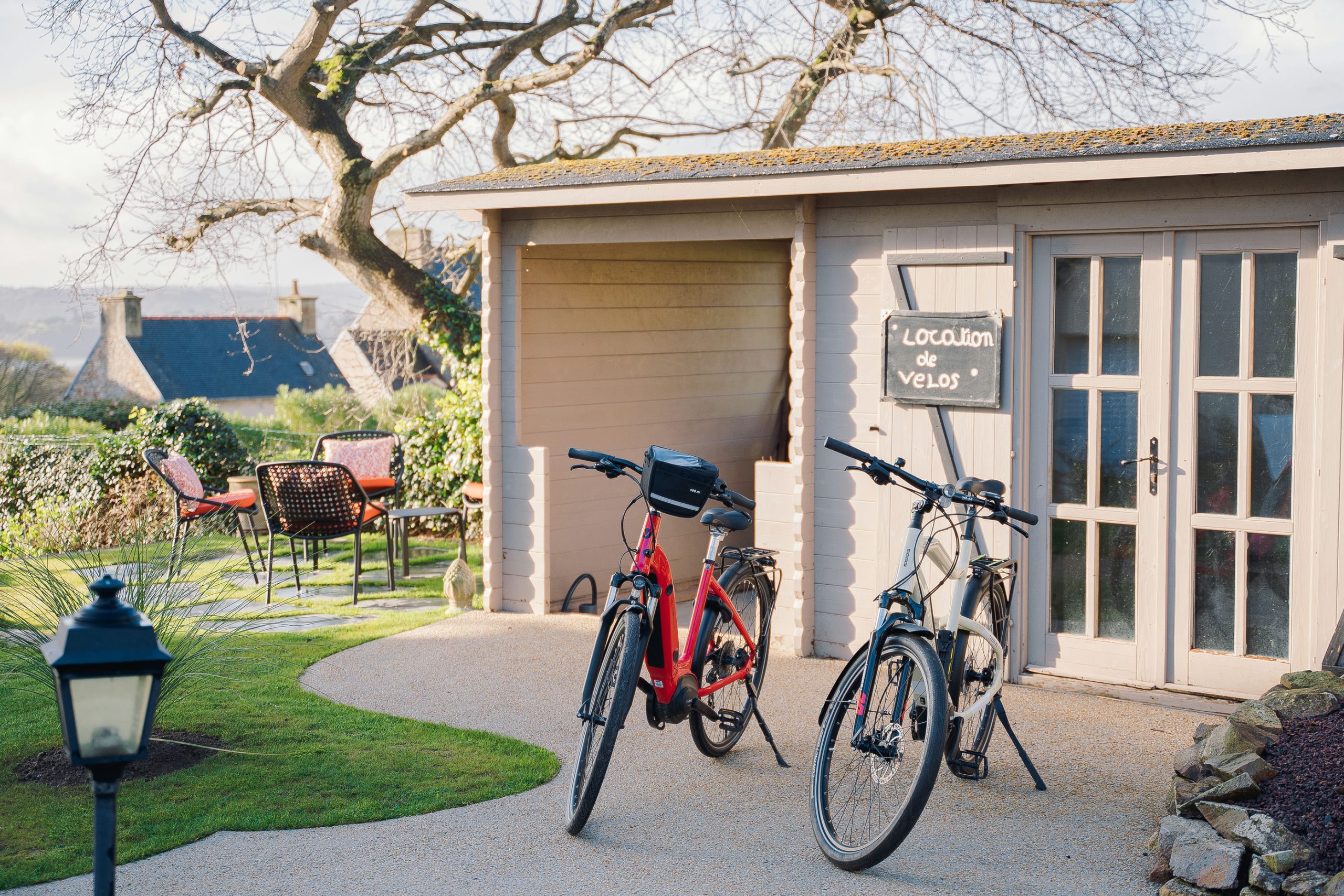 Take a well-deserved break in our peaceful and quiet garden. Sit comfortably on our deckchairs in the shade of the trees and enjoy a breathtaking view of the sea. Take the time to recharge your batteries and relax in peace and quiet, away from the stress of everyday life. After a delicious lunch, this is the ideal place for an invigorating siesta.

Enjoy a moment of rest with the bay of Paimpol as your only horizon, in the middle of the garden.
La Parenthèse is above all a place of relaxation and conviviality where you can taste original products.
Our chocolate with milk foam or the chef's unmissable Irish coffee will undoubtedly seduce you, as will our teas and coffees for afternoon tea. At aperitif time, the latter give way to our delicious "Trompe Souris" craft beers, made at the Brasserie Artisanale de La Divatte, near Nantes. Whether they are blonde, red or pink, they will seduce you with their unique taste.
To quench your thirst, Alain Millat fruit juices are perfect after a hard day's sightseeing in the Côtes-d'Armor.
All of this is complemented by homemade cakes, depending on the season and the mood of the day (orange curaçao cake, cinnamon cake or the traditional marble cake).
Our pub/tea room "La Parenthèse" is open every day from 4pm to 8pm and on Sundays from 11am to 1pm.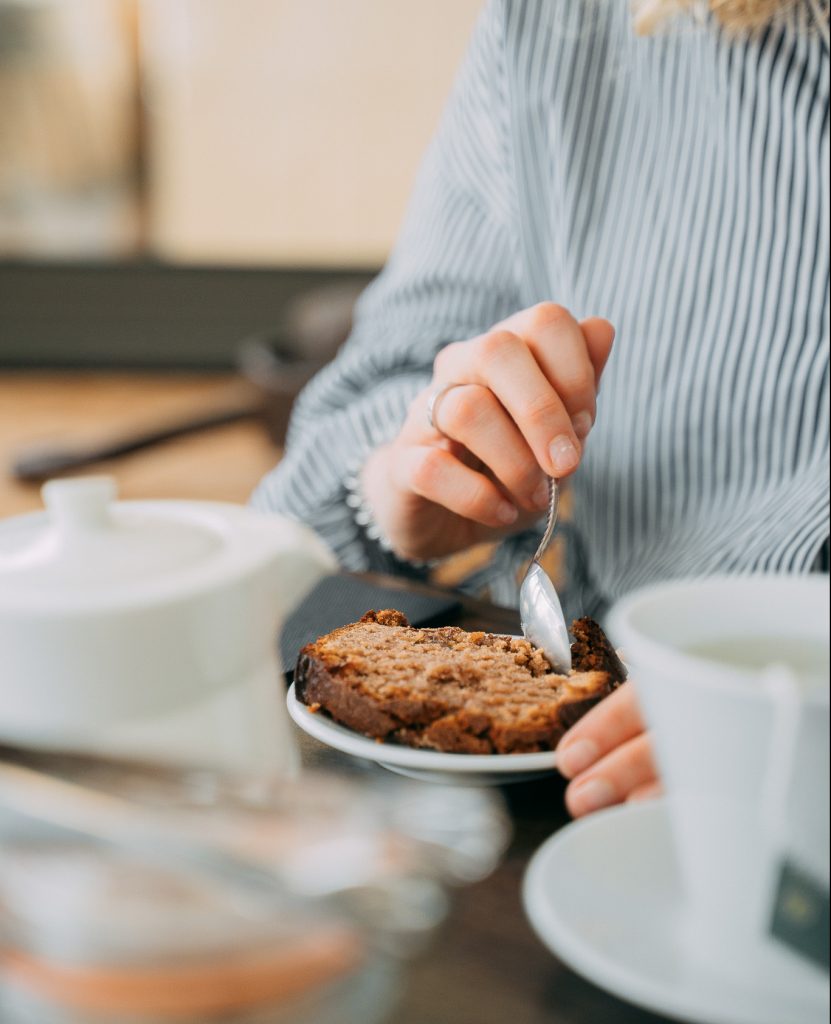 A moment of sharing and enjoyment

To end the day as well as it started, nothing better than to enjoy our aperitif offer and our tapas.
For a typically Breton moment, enjoy a plate of oysters from the bay, to be savoured with a glass of white wine.
Enjoy our delicious planks and wonderful fish rillettes. We offer several boards for all tastes: cold cuts, cheese, vegetables, fruit and finally a sea board.
Finally, our artisanal ice creams will add a gourmet touch to the end of your aperitif.